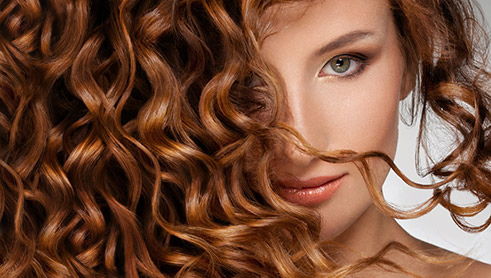 Our specially trained stylists offer an unparalleled level of quality with each precision haircut and thorough consultation, including, relaxing shampoo with scalp massage, daily conditioner, style and finish are all included.  The hair you want today can be yours tomorrow! (Services begin at listed price.)
Hair Cut    $80.00 & up
Blow Out    $40.00 & up
Cuts for Wigs    $150.00
Up Do's    $75.00 & up
Nioxin Scalp Treatment    $50.00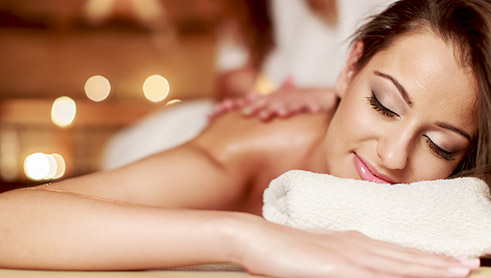 Our professional massage therapists customize a combination of techniques, such as relaxation and deep tissue, and aromatherapy to revitalize you. We recommend a massage every 4-6 weeks to benefit the skin tissue, improve circulation, to improve flexibility and ease muscle aches and tension.
If you have serious medical conditions, heart disease, diabetes or cancer, a private phone conversation with one of our therapist is recommended prior to scheduling your appointment. You may request a shower after your massage, please reserve this time when booking your appointment. Essential oil aromatherapy complimentary with every massage.
Swedish Massage – 60 minute
A classic, full-body massage designed to reduce stress while promoting mental and physical health. Your massage therapist will use this soothing treatment to increase circulation, loosen those tight and tired muscles to provide head-to-toe relief.
$85.00
Deep Tissue – 60 minute
This technique targets layers of fascia through targeted pressure and muscle-relieving stretches. Health is restored to tired and aching muscles as improved circulation brings in oxygen and nutrients.
$95.00
Sports Massage – 60 minute
A massage designed for the athlete, this invigorating method helps to remove lactic acid build-up allowing for quicker post-workout recovery. Stretching and range of motion work will influence production of healthy scar tissue encouraging better muscle tone.
$95.00
Pre-Natal Massage – 60 minute
For the mother-to-be, we have a tender treatment that eases the aching and swelling of your changing body. Your therapist will provide comfort and relief for both you and your baby by reducing lower back pain and swelling associated with pregnancy.
$95.00 (available only after 1st trimester)
Add Aromatherapy to any massage/facial – add $10
(Not recommended for pregnant women)
Hot Stone Therapy – 90 minute
To open and balance the seven chakras, warm stones are placed up and down the body. As the heat penetrates through these strategic points, it radiates into the muscles providing stress reduction and the release of toxins.
$120.00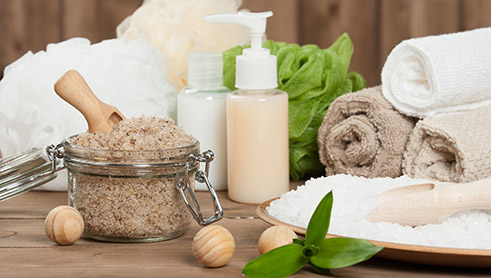 This is certainly not your typical body wrap, scrub and mud treatment option. These treatments combines the exfoliation of herbs with the healing nourishment of essential oils followed by a warm thermal wrap. Sink into quiet comfort with a facial massage and foot masque. Customized by your esthetician, this treatment uses mud enriched with pure marine actives to smooth, stimulate and detoxify the skin. Sink into quiet comfort with a facial massage and foot masque.
SCRUBS
Green Tea and Sea Salt – 60 Minutes
$90.00
Dead Sea Salt – 60 Minutes
$90.00
Foot Fix – 45 Minutes
$65.00
Hand Exfoliation with Hydration & Heated Mitts
$25.00
MUDS AND BODY TREATMENT WRAPS
90 Minutes
$120.00
Mud treatments offered include healing, Dead Sea body masque, cleansing, French Green & Marine, and clay masque.
Body Treatment Wraps offered include relaxing, firming, energizing and detoxifying. All wraps include exfoliation.
PEELINGS
All peelings can be added to any facial treatment
Enzyme Peel/Lactic Acid
$30.00
Glycolic Acid/salycylic
$50.00
All other peels
$25.00
SERIES TREATMENTS
The following skin treatments are available in individual sessions; however, the best results follow a series of treatments determined by your skin therapist.
Antiaging Treatment – 75 minute
Packed with powerful hydroxy acids and antioxidants, this facial is ideal for sun damage, pre-maturely aging skin and those prone to oiliness and congestion.
75 minute single $135.00
90 minute single $170.00
series of 6 $688.00
series of 9 $996.00
series of 12 $1296.00
Skin Brightening Treatment – 60 minute
For those looking to balance uneven skin tone, this botanical treatment achieves just that. A combination of hydroxy acid exfoliation and specialized serums helps restore and maintain a bright and even facial appearance.
60 minute single $110.00
series of 6 $522.00
series of 9 $760.00
series of 12 $997.00
Medicated Clearing Medibac Treatment – 60 minute
Acne management made easy. This treatment helps to clear blemishes and prevent future breakouts. (not for clients who currently use prescription drugs for acne)
75 minute single $135.00
series of 6 $688.00
series of 9 $996.00
series of 12 $1296.00
Microdermabrasion Treatment- 45 minute
A non-invasive procedure utilizing fine crystals that are swept across the face via a vacuum wand will achieve a much deeper exfoliation. This treatment best suits clients who have acne scarring, oily skin, and/or want to reduce the appearance of fine lines and wrinkles.
45 minute single $150.00
series of 6 $687.00
series of 9 $1000.00
series of 12 $1312.00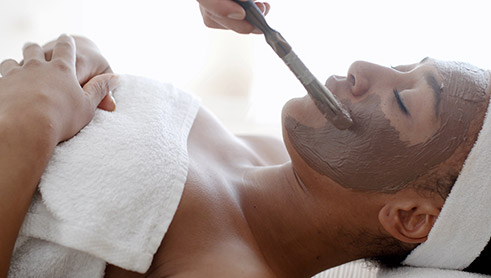 Beau Monde Introductory Facial – 55 minutes
Created for first-time clients, it begins with a comprehensive consultation and thorough skin analysis. Your therapist then performs a classic facial followed by a prescriptive assessment that targets your skin's challenges.
$90.00
Returning Client Facials:
Classic European Deep Cleaning Facial  – 55-minute
A complete facial package that encompasses deep pore cleansing, professional exfoliation, extractions (if necessary), a relaxing hand and shoulder light touch massage followed by a specialized masque based on customer skin type and complimentary foot massage.
$85.00
Refreshing Facial – 30 minutes
Our "mini-facial" is for those on the go. A professional cleansing, exfoliation, masque followed by toner and moisturizer gives you an immediate glow.
$50.00
Calming Facial – 75 minutes
Great for clients who experience skin conditions that require extra, gentle care. This treatment will soothe any inflammation from Rosacea or conditions causing the skin to be sensitive. Your therapist will also perform a very light, pressure point massage to add an element of relaxation.
$100.00
Beau Monde Anti-Aging Facial – 75-minute
75-minute anti-aging facial begins with skin assessment, deep cleanse, exfoliation, facial steam with 10-minute head, hand and shoulder light massage followed by deep cleaning, ultra-calming serum, colloidal/oatmeal masque, multi-vitamin masque. Your facial ends with anti-aging ultra-calming complex and ag-smart complex. Moisturizer based on skin type.
$135.00
Teen Facial – 45 minutes
Blemishes and breakouts are a teens number one enemy. Starting with a brief education on how to properly taking care of their skin, therapists will provide a treatment that improves your teens complexion and helps to balance both oiliness and dryness associated with those adolescent years.
$75.00   *Teen facial's over 45-minutes will be additional charge
Gentleman's Treatment – 45 minutes
Geared towards male skin, a customized face treatment that addresses concerns such as oiliness, shaving and breakouts associated with improper shaving techniques. A power cleanse, extractions and a de-stressing pressure point massage is performed followed by a cooling and soothing mask.
$90.00
Purifying Back Facial – 50 minutes
A treatment designed to clear excess oil and/or dead skin cell build-up restoring a clear and clean sensation to your back. A deep cleansing, exfoliation with mineral salts or microfoliant light scrub and extractions if needed and 10-minute masque with hot towel and moisturizer application.
$90.00
*Add Peeling to any facial – $25.00
(Various peel options available based on skin type)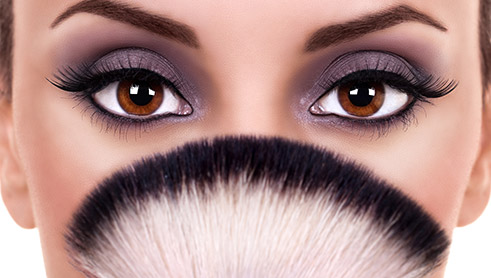 From subtle to sultry, Beau Monde Salon & Spa offers professional makeup services to complete your look! Bridal and special occasion services available on or off-site. Call for details and pricing.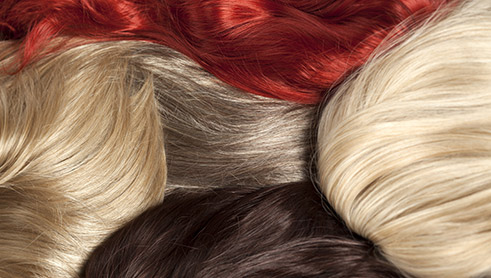 Beau Monde offers its customers a wide variety of wigs (sheitels). Our wigs are European hair and ready to wear.We encourage you to contact us if you have any questions and would like more information.